With 17.800 students and 3.800 staff members, Technische Universität Braunschweig is the largest Institute of Technology in Northern Germany. It stands for a strategic and achievement-oriented way of thinking and acting, relevant research, exceptional teaching and the successful transfer of knowledge and technologies to industry and society. We consistently advocate family friendliness and equal opportunities.
We focus our research on mobility, infections and therapeutics, metrology, and future city. Our core disciplines include a comprehensive engineering branch and a strong natural sciences branch, closely linked with business sciences, social sciences, humanities and educational sciences.
Our campus is located at the heart of one of Europe's most active research regions. We cooperate closely and successfully with more than 20 research institutions right on our doorstep and maintain strong relationships with our partner universities all over the world.
DLR is the Federal Republic of Germany's research centre for aeronautics and space. We conduct research and development activities in the fields of aeronautics, space, energy, transport, security and digitalisation. The German Space Agency at DLR plans and implements the national space programme on behalf of the federal government. Two DLR project management agencies oversee funding programmes and support knowledge transfer.

Climate, mobility and technology are changing globally. DLR uses the expertise of its 55 research institutes and facilities to develop solutions to these challenges. Our 10,000 employees share a mission – to explore Earth and space and develop technologies for a sustainable future.

In doing so, DLR contributes to strengthening Germany's position as a prime location for research and industry.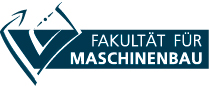 The Faculty of Mechanical Engineering of Technische Universität Braunschweig and German Aerospace Center e.V. (DLR) are looking in a joint appointment procedure (Jülich model) for a

PROFESSORSHIP (W3) for
"Transportation Systems"
who will hold a professorship at Technische Universität Braunschweig with reduced teaching responsibilities (two lecture hours per week) and at the same time take a leave of absence in order to take up the position as

Director at the DLR Institute of
Transportation Systems
The appointment is planned for 01.01.2023.

The DLR Institute of Transportation Systems, with 200 employees at sites in Braunschweig and Berlin, conducts research on technologies to increase safety, efficiency, and user orientation in a sustainable transportation system. One focus is on the automation and connection of traffic processes and of road, rail and intermodal transportation systems. In cooperation with 55 DLR institutes from the research fields of aeronautics, space, energy, transport and their cross-sectional topics, safety and digitalisation, the Institute of Transportation Systems is making significant contributions to the transformation of mobility.

The professorship forms the interface between DLR and TU Braunschweig and is embedded in the Automotive Research Centre Niedersachsen (NFF), through which internal and cross-university collaborations are coordinated and initiated. An active, leading role with regard to collaborative research between DLR, NFF and other institutes of TU Braunschweig is expected. The professorship will be affiliated with one of the institutes in the field of Automotive Engineering and Mobile Systems.

Responsibilities
For the application areas Automotive and Railroad Systems as well as Traffic Management and Intermodal Transportation, the following research topics are addressed:

Information flow modelling in mobility systems
Information retrieval and modelling
Cooperative systems
Technological traffic solutions
Verification and validation as well as research infrastructure management with a focus on coupling simulation and field testing.
The lecturing (2 SWS) imparts specialized knowledge with reference to transportation systems, traffic control engineering and systems engineering for new mobility.

Our expectations
We are looking for a leader with acknowledged expertise and proven management experience who represents the field of competence comprehensively in research and lecturing and is very well networked nationally and internationally.

Profound experience, outstanding scientific achievements and publications in applied sciences in several of the above mentioned research areas and preferably also in industry are requested. Several years of experience in managing larger units and participation in regional, national and international interdisciplinary collaborations are required as well as a relevant university degree with doctorate. Special emphasis is put on cooperation with industry, successful acquisition of third-party funding projects, technology transfer, and interdisciplinary cooperation between DLR and TU Braunschweig. The aptitude for conducting courses and didactic skills round out the requirements profile from research and lecturing.

Active participation in the research area "Mobility" of TU Braunschweig, high proficiency of the English language and the willingness to hold lectures in English are also desired.

Requirements, § 25 NHG
Completed university studies
Pedagogical suitability proven by results of course evaluation
Special qualification for deepened independent scientific work, which is usually demonstrated by an above-average doctorate and
Habilitation or habilitation-adequate qualifications
Notes
A prerequisite for employment at DLR is the willingness to undergo a security check in accordance with the Security Check Act (§ 8 ff SÜG).

The Technical University of Braunschweig and DLR make personnel decisions based on suitability, qualification and professional performance. We strive to increase the proportion of women and therefore strongly encourage women to apply. Women with the same qualifications will be given preferential consideration. Severely handicapped persons or persons with equal status have priority over applicants with equal qualifications, aptitude and professional performance who do not have preferential treatment under the law.

Applications from international scientists are welcome.
It is a permanent full-time position. A part-time appointment may be possible on request.

Applicants who are 50 years or older at the time the appointment commences and who have not acquired permanent civil servant status (Beamtenverhältnis auf Lebenszeit) will be employed with employee status (Angestelltenverhältnis).
We are looking forward to your application!
Applicants (m/f/d) should enclose the usual documents with their cover letter addressed to the Chairwoman of the DLR Executive Board, Prof. Dr.-Ing. Anke Kaysser-Pyzalla, as well as to the Dean of the Faculty of Mechanical Engineering at the TU Braunschweig, Prof. Dr.-Ing. Klaus Dröder:
Academic background (curriculum vitae)

Academic certificates and diplomas (degrees)

List of publications incl. copies of three selected publications

List of third-party funding, incl. project number and personal project function

List of courses, including results of course evaluation

Research and teaching concept

If applicable, add proof of nursing and parental leave.

If applicable, add proof of a recognized severe disability.


Please submit the application including all documents only digitally via the online portal (button underneath) of the TU Braunschweig.


The processing of your personal data by DLR is on the basis on a contract between TUBS and DLR according to Article 26 or 28 DSGVO.
Deadline for application
The application deadline is 2022-08-31
Contact
Questions about the professorship will be answered by
Prof. Dr. -Ing. Roman Henze,
T + 49 531 391 66602
r.henze@tu-braunschweig.de
Questions about DLR or the DLR Institut of Aerodynamics and Flow Technology will be answered by

Prof. Dr. rer.nat. Christian Sattler,
T + 49 2203 601 2868
christian.sattler@dlr.de
If you have any questions regarding personnel law matters, please contact
Anne Fritz/Nicole Brückner,
T + 49 531 391 14143
berufungen@tu-braunschweig.de

www.tu-braunschweig.de