With 17.800 students and 3.800 staff members, Technische Universität Braunschweig is the largest Institute of Technology in Northern Germany. It stands for a strategic and achievement-oriented way of thinking and acting, relevant research, exceptional teaching and the successful transfer of knowledge and technologies to industry and society. We consistently advocate family friendliness and equal opportunities.
We focus our research on mobility, infections and therapeutics, metrology, and future city. Our core disciplines include a comprehensive engineering branch and a strong natural sciences branch, closely linked with business sciences, social sciences, humanities and educational sciences.
Our campus is located at the heart of one of Europe's most active research regions. We cooperate closely and successfully with more than 20 research institutions right on our doorstep and maintain strong relationships with our partner universities all over the world.
The Fraunhofer-Gesellschaft, based in Germany, is the world's leading organisation for application-oriented research. With its focus on future-relevant key technologies and on the exploitation of the results in business and industry, it plays a central role in the innovation process. As a guide and stimulus for innovative developments and scientific excellence, it helps to shape our society and our future.

The Technische Universität Braunschweig has a long-standing cooperation with the Fraunhofer Institute for Surface Engineering and Thin Films (IST). In the last three years the cooperation has been extended to the field of process and manufacturing technology with a special focus on energy storage and converters. These activities take place primarily within the Fraunhofer Project Center for Energy Storage and Systems (ZESS) located in Braunschweig.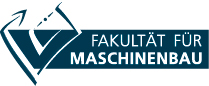 FACULTY of Mechanical Engineering

Within the framework of a joint appointment (Karlsruhe model),
we offer a
Tenure-Track-Professor for "Battery and fuel cell process technology"
at the Institute for Particle Technology (iPAT) of the Faculty of Mechanical Engineering combined with a leading function at the Fraunhofer Institute for Surface Engineering and Thin Films (IST)


Salary-Gr. W 2 TT W3 NB

esG
Subject to position approval, the position is scheduled to be filled as soon as possible.
The advertised position is a professorship funded by the Tenure Track Programme of the German Federal Government and the Federal States ("WISNA") and is therefore subject to the funding conditions of the programme. Applicants can only be appointed within the four-year period following the defence of their doctorate.
Your responsibilities
The person to be appointed competently represents the field of "Battery and Fuel Cell Process Technology" in teaching and research as well as in research and technology management. The research shall focus on the synthesis, conditioning and further processing of particulate materials for components of novel batteries (solid-state batteries, flow batteries, metal-air batteries) and fuel cells as well as the process engineering production of these components, especially including secondary materials and using in-depth physical and electrochemical characterization methods.

The fields of activity of the professorship are accordingly in the areas of:

Processes for synthesis and conditioning of innovative active and passive materials such as cathode materials and solid electrolytes from primary and secondary raw materials.
Design and process engineering production of components (electrodes, membranes, bipolar plates) for novel batteries and fuel cells
Methods for physical and electrochemical characterization of materials and components

The engineering research portfolio of the newly created professorship should also include material science issues in the field of battery and fuel cell technology. In doing so, the professorship is to scientifically investigate and further develop the research fields in an application-oriented manner.

Our expectations
Assumption of a leading position at the Institute for Particle Technology of the TU Braunschweig in the field of battery process engineering
Leading an research area at the Fraunhofer Institute for Surface Engineering and Thin Films (IST) in Braunschweig
Proven research and teaching experience in the above-mentioned fields
Relevant publications in international journals
Willingness to engage in application-oriented scientific investigation and further development of the research field
Active participation in the research focus "Mobility" and also, if possible, "City of the Future" and "Metrology" at the TU Braunschweig
Willingness to participate in interdisciplinary collaborative programs, especially within the Battery LabFactory Braunschweig (BLB) research center and the Fraunhofer Project Center for Energy Storage and Systems (ZESS)
Proven experience with translational projects and high willingness to attract external funding
Didactic skills as well as pleasure and creativity in teaching
Ability and willingness to hold lectures in German and Englisch language
Willingness to actively participate in the self-administration of the university, especially the faculty of mechanical engineering
Willingness to participate in the internationaliation of the university
Requirements, § 25 NHG
Completed university studies
Pedagogical suitability proven by results of course evaluation
Special qualification for deepened independent scientific work, which is usually demonstrated by an above-average doctorate and
Habilitation or habilitation-adequate qualifications
The employment is initially for a period of five years in a temporary civil servant relationship, provided that the general service law requirements are fulfilled. After positive outcome of the procedure regulated in the tenure track regulations of the TU Braunschweig an appointment to a permanent professorship in grade W3 NBesO will be made without further advertisement.

Notes
At TU Braunschweig we aim to increase the share of women in academic positions and therefore particularly welcome applications from women. Where candidates have equivalent qualifications, preference will be given to female candidates. Where candidates have the same qualifications, preference will be given to disabled candidates.

Applications from international scientists are welcome.
We are looking forward to your application!
Applicants (m/f/o) are requested to attach the usual documents:
Academic background (curriculum vitae)
Academic certificates and diplomas (degrees)
List of publications incl. copies of 3 selected publications
List of third-party funds and description of own participation
List of courses, including results of course evaluation
Research and teaching concept
If applicable, add proof of parental leave or disability.