With around 17.000 students and 3.800 staff members, Technische Universität Braunschweig is the largest Institute of Technology in Northern Germany. It stands for a strategic and achievement-oriented way of thinking and acting, relevant research, exceptional teaching and the successful transfer of knowledge and technologies to industry and society. We consistently advocate family friendliness and equal opportunities.
We focus our research on mobility, engineering for health, metrology and future city. Our core disciplines include a comprehensive engineering branch and a strong natural sciences branch, closely linked with business sciences, social sciences, humanities and educational sciences.
Our campus is located at the heart of one of Europe's most active research regions. We cooperate closely and successfully with more than 20 research institutions right on our doorstep and maintain strong relationships with our partner universities all over the world.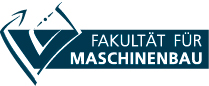 FACULTY of Mechanical Engineering

We offer a
PROFESSORSHIP for
Vehicle and Drive Concepts

SALARY-GR. W 3
The position is scheduled to be filled as soon as possible.
Responsibilities
The successful candidate has to represent the research field of vehicle and drive concepts at the Institute of Automotive Engineering (IfF) of the Faculty of Mechanical Engineering in an internationally visible way. She or he should innovatively develop the scientific profile of the TU Braunschweig in this area. The management function of the Vehicle and Drive Concepts department at the Institute of Automotive Engineering is associated with the professorship.

The focus of fundamental and applied research should be on conceptual vehicle topics and drive integration.

In particular, we see the following possible research areas:
Requirements and test management
(Systematisation of requirements, representative testing)
Powertrain and transmission
(Drive concepts, synthesis, design and testing)
Drive integration and calibration
(Drive integration into new vehicle concepts)
Operations and energy management
(Operating strategy, thermal management, vehicle efficiency)
Vehicle vibrations and acoustics
(Complete vehicle, modules, components)
In teaching, modules such as the fundamentals of automotive engineering and design, alternative, electric and hybrid drives or vehicle acoustics and vibrations in the bachelor's and master's degree programmes in mechanical engineering, industrial engineering, automotive engineering, electromobility, computational sciences in engineering, etc. have to be given in German and English.

Our expectations
Proven scientific qualification
High-ranking publications in international journals
Practical experience in the field of automotive engineering / drivetrain technology
Active participation in TU Braunschweig's research focus "Mobility"
Active participation in interdisciplinary joint projects
High participation within the Lower Saxony Research Centre for Automotive Engineering (NFF) combined with collegial management of the research field "Emission-free drive and vehicle systems"
Experience with and willingness to acquire third-party funding, e.g. scientifically challenging research projects from third-party funding bodies such as the DFG, ERC, BMBF or other funding bodies
Very good command of the English language and willingness to teach in English
Willingness to actively participate in the self-administration of the university, especially the faculty
Willingness to participate in the internationalization of the university
Requirements, § 25 NHG
Completed university studies
Pedagogical suitability proven by results of course evaluation
Special qualification for deepened independent scientific work, which is usually demonstrated by an above-average doctorate and
Habilitation or habilitation-adequate qualifications
Notes
At TU Braunschweig we aim to increase the share of women in academic positions and therefore particularly welcome applications from women. Where candidates have equivalent qualifications, preference will be given to female candidates. Where candidates have the same qualifications, preference will be given to disabled candidates.

Applications from international scientists are welcome.
It is a permanent full-time position. A part-time appointment may be possible on request.

Applicants who are 50 years or older at the time the appointment commences and who have not acquired permanent civil servant status (Beamtenverhältnis auf Lebenszeit) will be employed with employee status (Angestelltenverhältnis).
We are looking forward to your application!
Please submit the application including all documents only digitally via the online portal (button underneath) of the TU Braunschweig.

Applicants (m/f/o) are requested to attach the usual documents:
Academic background (curriculum vitae)
Academic certificates and diplomas (degrees)
List of publications incl. copies of 3 selected publications
List of third-party funds and description of own participation
List of courses, including results of course evaluation
Research and teaching concept
If applicable, add proof of nursing or care leave.
If applicable, add proof of a recognized severe disability.