With nearly 18,500 students and 3,700 staff members, Technische Universität Braunschweig is the largest Institute of Technology in Northern Germany. It stands for a strategic and achievement-oriented way of thinking and acting, relevant research, exceptional teaching and the successful transfer of knowledge and technologies to industry and society. We consistently advocate family friendliness and equal opportunities.
We focus our research on mobility, infections and therapeutics, metrology, and future city. Our core disciplines include a comprehensive engineering branch and a strong natural sciences branch, closely linked with business sciences, social sciences, humanities and educational sciences.
Our campus is located at the heart of one of Europe's most active research regions. We cooperate closely and successfully with more than 20 research institutions right on our doorstep and maintain strong relationships with our partner universities all over the world.
The Fraunhofer-Gesellschaft, based in Germany, is the world's leading organisation for application-oriented research. With its focus on future-relevant key technologies and on the exploitation of the results in business and industry, it plays a central role in the innovation process. As a guide and stimulus for innovative developments and scientific excellence, it helps to shape our society and our future.

The Technische Universität Braunschweig and the Fraunhofer Institute for Surface Engineering and Thin Films (IST) have been cooperating for many years in the field of surface engineering and thin films. One focus is on coating and surface technology and its integration into process chains at the interface of process/particle technology and production technology. This includes, for example, the production of systems for mechanical engineering as well as automotive en-gineering and aviation (such as tools and highly stressed components), battery cell and fuel cell production as well as pharmaceutical production technology.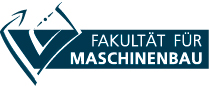 FACULTY of Mechanical Engineering

We offer a
Professorship for
"Thin Film Technology"

associated with a
lead function at the Fraunhofer Institute for Surface Engineering and Thin Films (IST)

SALARY-GR. W 3b

Ref.number

2021_f4_W001
Filling of the position is planned for April 1st, 2022.
Responsibilities
The successful candidate represents competently the field of "Thin Film Technology" in teaching and research as well as in research- and technology management. The fields of activity of the professorship lie accordingly in the research, development and testing of processes and associated systems technology in the following areas:

Physical and chemical vapour deposition processes (PVD, CVD),
Surface modification processes with low-pressure plasmas (PDT),
Coating and surface analysis technologies (e.g. damage analysis, quality assurance) and
Upstream and downstream process steps of thin-film technology (e.g. cleaning, structuring).
Our expectations
Takeover of a lead function in the Fraunhofer Institute for Surface Engineering and Thin Films (IST) in personal union with the institute lead of the Institute for Surface Engineering of the TU Braunschweig
Proven research and teaching experience in the above-mentioned fields
High-ranking publications in international journals
Willingness to engage in application-oriented scientific investigation and further development of the research field
Active participation in TU Braunschweig's research focus "Mobility"
Active participation in interdisciplinary joint projects, e.g. Willingness to participate in interdisciplinary collaborative programmes, e.g.: Open Hybrid LabFactory (OHLF), Battery LabFactory Braunschweig (BLB) and Centre for Pharmaceutical Process Engineering (PVZ)
Proven experience with and willingness to acquire third-party funding
Very good command of the English language and willingness to teach in English
Willingness to actively participate in the self-administration of the university
Willingness to participate in the internationalization of the university
Requirements, § 25 NHG
Completed university studies
Pedagogical suitability proven by results of course evaluation
Special qualification for deepened independent scientific work, which is usually demonstrated by an above-average doctorate and
Habilitation or habilitation-adequate qualifications
Notes
The future post holder will be appointed to the TU Braunschweig according to the so-called Berlin Model.

The Technische Universität Braunschweig and the Fraunhofer-Gesellschaft make personnel decisions on the basis of suitability, ability and professional performance. We strive to increase the proportion of women and therefore strongly encourage women to apply. Women are given priority if their qualifications are equivalent. Severely disabled persons or persons with equal status have priority over legally non-privileged applicants with the same aptitude, qualifications and professional performance.

At TU Braunschweig we aim to increase the share of women in academic positions and therefore particularly welcome applications from women. Where candidates have equivalent qualifications, preference will be given to female candidates. Where candidates have the same qualifications, preference will be given to disabled candidates.

Applications from international scientists are welcome.
It is a permanent full-time position. A part-time appointment may be possible on request.

Applicants who are 50 years or older at the time the appointment commences and who have not acquired permanent civil servant status (Beamtenverhältnis auf Lebenszeit) will be employed with employee status (Angestelltenverhältnis).
We are looking forward to your application!
Applicants (m/f/o) are requested to attach the usual documents:
Academic background (curriculum vitae)
Academic certificates and diplomas (degrees)
List of publications incl. copies of 3 selected publications
List of third-party funds and description of own participation
List of courses, including results of course evaluation
Research and teaching concept
If necessary, add proof of parental leave or disability.